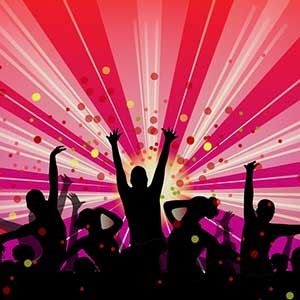 Do you have music you need marketed? Do you want to reach more fans? Create awarness for your hip hop music? These tips are designed to help hip hop, rap and music artists market their music to increase their fan base!
The music industry today offers more challenges and opportunities than ever before. Though issues like pirating and competing entertainment platforms may hinder some musicians, others are harnessing the power of the Internet to find new routes to a successful music career.
If you're trying to get your music heard and gain a stronger fan base, there are a few things to keep in mind.
Despite what you may think, it's better to court your competition than spurn them or pretend they don't exist. For example, if your band has a jazz-funk sound you would benefit from seeking out other bands with a similar sound. Suggest playing a club together, guest starring on their album, or some similar collaboration. Their fan base is likely to become your fan base as well.
Offer fans an incentive to buy your music. It doesn't have to be large or expensive. A backstage pass, a free show for everyone holding proof of purchase, or a tangible freebie like a t-shirt are all good enticements.
Invite your fans to be a part of your creative process. This is an example of when your website, Facebook page, or eNewsletter mailing list comes in handy. Post a contest asking fans to help name your new album or create your album cover art. Upload snippets of new music and ask which songs they would want to hear in their entirety.
This approach can also help you raise money. Crowdfund your next album by asking fans to donate $1, $5, or $10 so you can record new music. As a thank you tell them you will include their name on your website as a patron and/or allow them to download the finished album for free or at a significant discount. Indie musician Amanda Palmer has been able to make and record music independent of a major label purely through crowdfunding. In fact, her legion of fans are so loyal that she can find free transportation, room, and board in almost any city in which she chooses to play just by sourcing her network of fans. Hip hop and rap artists looking to spread the reach of their music can adopt similar strategies to increase their fan base.
If you want new fans, it pays to get to know the fans you already have. Successful businesses know that getting to know their existing customers not only cements their loyalty but also increases the likelihood that their customers will spread the word to their friends and family. Good word-of-mouth is both free and an incredibly powerful marketing tool.
Micro job websites sometimes offer marketing, social media and other promotional services for small fees. This can help hip hop, rap and artists in other genres recruit some low cost and expert assistance in reaching more fans with their music or even increasing exposure for their Facebook and other social media pages.

These are just some examples of ways to get your hip hop and rap music out there and your fan base excited about your latest efforts. Start here and see where the results take you! Get marketing your music!
---
Related Posts