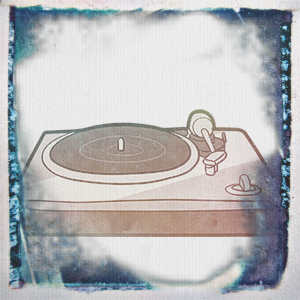 The Full DJ / Producer program offered in Toronto Canada by OffCentre DJ is an incredible hands-on experience providing students with an amazing opportunity to network with other budding DJ's and music producers, gain DJ skills on the turntable decks and in Native Instruments Traktor Scratch Pro and develop valuable production skills in Ableton Live. The Instructors are accomplished musicians, knowledgeable, genuinely love teaching and take a strong interest in helping their students compose their own tracks, mix their own DJ sets and merge their own tracks into their DJ sets. The full program brings DJ'ing and music production full circle and this is one strong element that makes this extensive program unique. When students leave the program they leave with connections, at least one musical composition / track of their own, recorded audio and video DJ sets and new knowledge, skills and abilities as a DJ and music Producer. This is a unique experience and program that merges the arts of DJ'ing and music production. This is your ticket!
OffCentre DJ (https://www.offcentredj.com) offers online and offline programs to accommodate the needs of students and their preferred learning styles. Students that register in the Full DJ / Producer program have access to complimentary online learning material and it's a huge help when reviewed during the course to reinforce the material taught. OffCentre DJ is a highly reputable music school in Toronto Canada with a long running history and talented instructors that dual as musicians and performers. The instructors actively perform shows and gigs in the Toronto area.
The hands-on class sizes are small providing students with good opportunity to get assistance when needed and, or personal 121 attention. Students vary in skills and experience generally from complete beginner to intermediate skills in an area. The class sessions move at a good pace and there is never a dull moment. The sessions are fun, engaging and insightful. Despite not having a dedicated parking lot there is ample parking on the street in front of the school. The area is decorated with coffee shops to grab caffeine, a snack and, or practice before class. The class environment is cool and has a chill vibe and feel to it. Feels more like a studio than a classroom. Atmosphere makes a difference when it comes to laying down the tracks and making music.
All equipment is provided and professional grade therefore a huge benefit for students without their own setup and gear. You can bring your own gear including headphones if you desire but it's not a requirement. My take is that every DJ and producer should own a pair of professional grade headphones because sound is everything. The only piece of equipment that must be brought is a laptop for the Producer sessions and Traktor Scratch Pro – Windows or MAC is good. You will need to acquire the software but a trial version of Traktor and any version of Ableton Live will be enough to get through. Students benefit from a 40% Educational discount from Ableton and if you can swing the coin pick up the Suite version and set yourself up with the complete bundle of tools. The instructors will help you get setup, install trial versions and troubleshoot any software issues to make sure you're up and running.
Networking, having personal attention and assistance that's readily available, access to professional grade equipment, ability to get quick feedback and a guided learning experience are big advantages to this hands-on in-class program. For example when learning transitions and building skills to beat match and mix smoothly its an incredible value to have the instructors time to help you 121 to get it right. For producers learning automation, mastering, layering sounds / instruments, composing their piece find the instructors 121 time a huge asset. In every class outside of the lecture instruction there is time to get personal attention and assistance. Instructors are always happy to listen to your tracks and composition, give feedback and share ideas to help you grow. Opportunities exist to play your tracks in the producer program and DJ sets for your peers to receive feedback.
The price is reasonable compared to most professional programs and cheaper than even some online programs and the school offers a payment plan to make it easier for students to enroll. Access to the complementary online material is a good added value covering Ableton and production and a great way to reinforce material taught. A few months part-time is a commitment but you can miss classes if needed and the instructors are great at providing hassle-free makeup sessions.
This full DJ Producer program in Toronto Canada includes special bonus modules that focus on mixing your own tracks into your DJ sets, doing some remixing in Ableton Live and even getting hands-on experience with popular MIDI controllers including keyboards and the all mighty Akai Professional – APC40 mkii. The DJ and Producer program can also be taken separately and does not need to be taken together however if taken together these bonus sessions are included to teach students how to fuse the two.
Like most courses there is a graduation event providing students with more opportunities to network with students from other classes, officially sign the door as a right of passage, perform or play their tracks if desired and celebrate their success. Certificates are given out to students finishing the program. Students are added to the exclusive Alumni Facebook group where they can continue to keep in touch, get updates and share. Aside from the videos, tracks, mixed sets the instructors will take photos during your sets for your portfolio, social media, etc. The material you leave with is great to assess your skills, share (Soundcloud, etc.) and build your professional portfolio. As Alumni you will also be able to participate in future events the school puts together and submit tracks for their podcasts, etc. The school also has regular open houses where students can come and mingle, share and make new connections.
This DJ / Producer program in Toronto offered by OffCentre DJ is an incredible experience and offers students exceptional value in developing their skills, knowledge and abilities. Students leave having composed original music of their own, video and audio recordings of their mixed sets, new found connections and more. Definitely recommended for those looking to DJ, produce music and combine both for incredible performances. Check it because OffCentre DJ has your ticket!
Related Posts